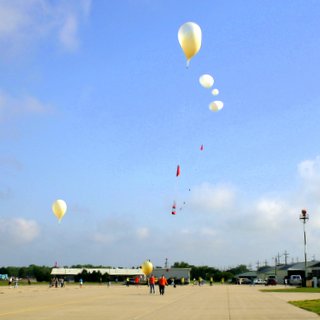 Great Plains Super Launch
The Great Plains Super Launch will be held in Hutchinson, KS over the weekend of June 16, 2017. GPSL is the premier balloon gathering for high altitude balloon enthisasts from around the world. Each year GPSL is located in the midwest, and draws hobbiests and professionals from dozens of states, and as far away as England.
For further information, please see the event Agenda for specific times.
IT'S OFFICIAL! THE LAUNCH SITE FOR THE GPSL 2017 BALLOON LAUNCH WILL BE FROM THE HUTCHINSON REGIONAL AIRPORT, KHUT!