Venue
Friday's Symposium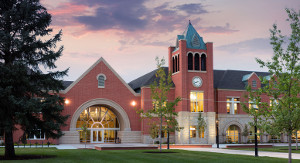 Friday's events (June 15, 2018) will be held in the Jackson Brothers Lecture Hall which is located inside of the Thomas Family Health & Science Center on the north end of Northwest Nazarene University. Northwest Nazarene University is located at 623 S University Blvd in Nampa, ID. Breakfast, lunch and snacks will be provided on-site.
Hotel Information
Blocks of hotel rooms have been made at the following hotels:

Days Inn & Suites has a block of XX rooms available for GPSL guests at a reduced rate of $XX to $YY. Days Inn can be contacted at (xxx) xxx-xxxx.
Use block code "GPSL."